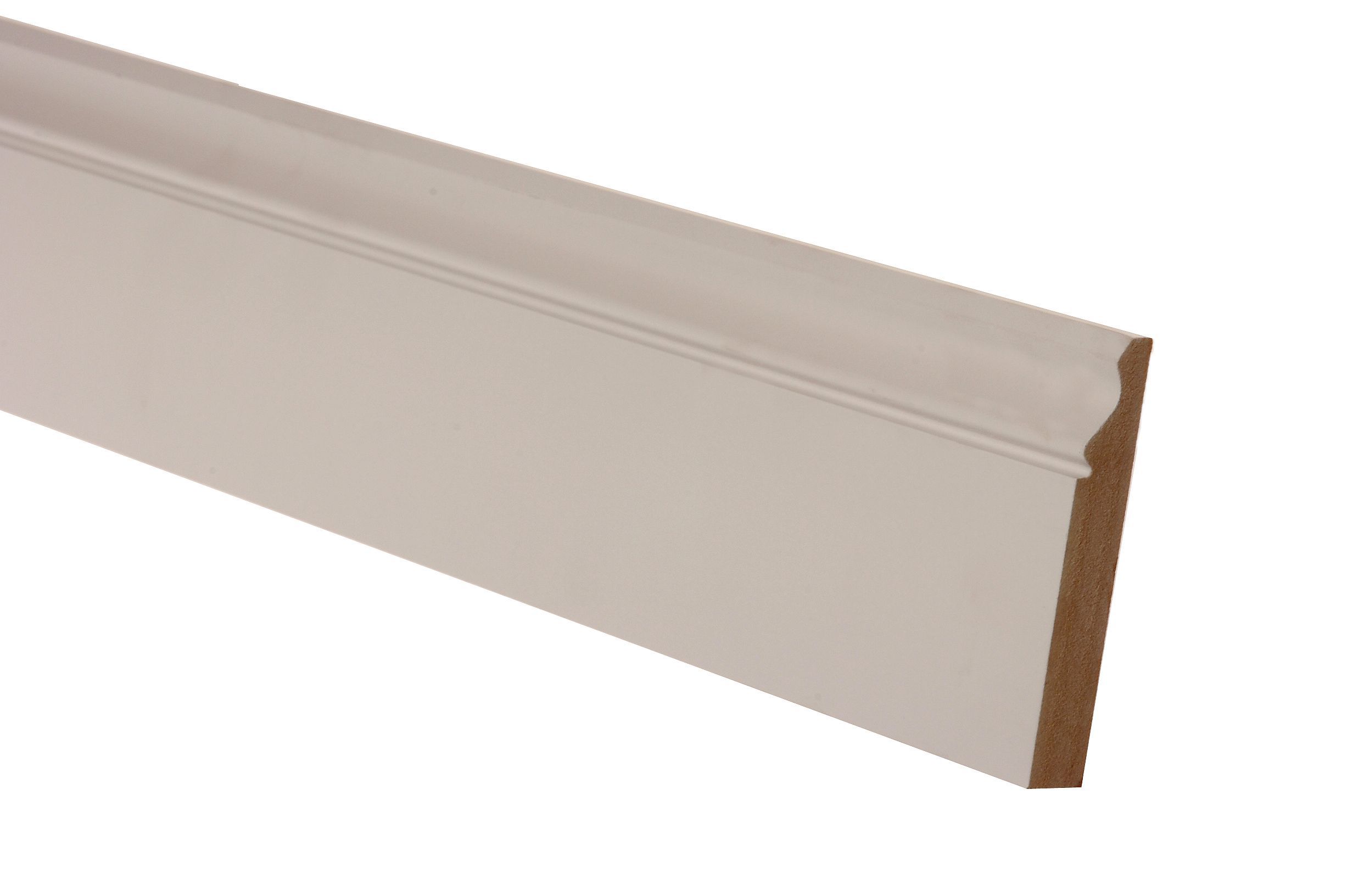 There are so many choices of skirting boards available in the market like ogee skirting, MDF skirting. But I consider MDF skirting board as the best choice because it has so many advantages. MDF skirting is highly durable and available in many variants and also looks attractive when fixed in your room. MDF is widely used in the furniture and construction industry because it can be easily molded and can be customized as per your own choice. MDF Boards are available at reasonable prices, so not giving too much affect to your pocket. MDF is now widely used all over the world in the construction industry by replacing the wood board materials because they are expensive as compared to MDF boards.
MDF skirting is also used for manufacturing furniture panels, elements of furniture, etc. because of its high strength and holds the furniture fittings better than the DSP and wooden boards. MDF is also ideal for custom furniture, kitchen furniture, and other commercial equipment because it can be adjusted anywhere.
MDF skirting looks more attractive if it is fitted and used correctly. Here are ten creative ways to use MDF boards.
Bend the parts for interior decoration – You can easily bend the MDF boards and customize the shape to look better.
Manufacture the window sills With MDF – You can manufacture the window sills with MDF boards; because of its attractive look, your house will look much better.
Make the Wood Moldings for construction with MDF – You can easily mold MDF boards so that you can make all the wood moldings with MDF like ground strap, plinth, etc.
Make Wall Panels With MDF – MDF boards are available in various kinds of thickness, and they are very durable, so it is good to make all the wall panels with MDF boards.
Make Ceiling Panels with MDF – MDF boards are water-resistant, so it is ideal for making your ceiling panels with the MDF boards.
Make a proper alignment of walls and prepare them for the final finish – You have to take care of the arrangement of the walls so that it will not affect the finishing of your project. So take care of the finish and alignment.
Prepare proper partitions in the office and residential premises, create arches, columns, and other elements of the interior – While fitting the MDF boards, you have to take care of partitions and columns and the details of the interior for the proper finish.
Take care of Heat and Sound insulation – While fitting the MDF boards, you must take care of the proper insulation of heat and sound.
Produce interior doors with decorative relief – Because MDF looks attractive so you can produce doors with it, they will look good.
Doors production of the exterior – You can also manufacture the exterior doors with the MDF Board.
By using the methods above, you can easily install MDF boards, and it will look so creative and attractive and will have a long life.