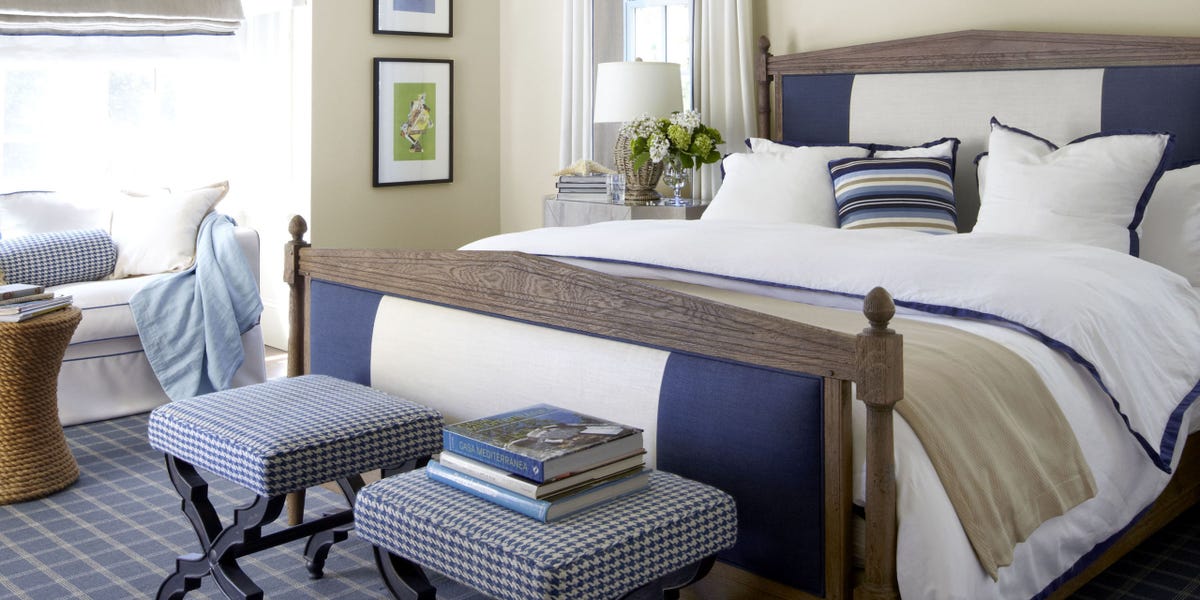 If you are thriving for designing your bedroom with rustic interior decorations, you have arrived at the most appropriate place. Bedrooms are undoubtedly the ideal space of your home for taking rest and ultimate relaxation. If you concentrate on a few key components while designing your bedroom, you can get the opportunity of staying in an astounding architectural brick structure. Get primitive comfort once you step into your little rustic world. Through this guide, you will find a few breathtaking rustic bedroom ideas and designs equally creative and head-turning.
Opt for wooden artwork
If you are someone who admires the vintage style of a bedroom, adopting the rust woodwork all over the walls and floor is one of a kind. Besides this, pick out a wooden headboard and cabinets to give your bedroom an aesthetic feel. There is no better artwork to be applied in your bedroom that can replace this remarkable design. If money doesn't matter to you and you get a skilled professional who can do it for you, do it without hesitation.
Place furniture thoughtfully
No glossy element goes well with the rustic theme. Hence, furnish your bedroom with dark and sophisticated chairs and tables that perfectly represent the craftsmanship of your cozy little space. Try to keep handmade furniture and metal lanterns to give a creative look. You can go for heavy rattan baskets and couches that perfectly fitted with the interior.
Mix and match different designs
If you ever learn about creating rustic interior design ideas, you will realize that there's no specific labeling adopted for getting that homely feel in your bedroom. You can teach the bedroom design by placing a handmade rug on the floor or geometric patterned cushions on the bed. If your basics are ready, you can go for extreme layering to coordinate all the features beautifully.
Use monochrome artwork
To create a rustic atmosphere in your bedroom, opt for positioning an antique mirror, rattan basket, standalone showpiece, woolen hangouts, and many other elements that can have the ability to transform your boring bedroom into a beautiful one.
Watch on finishing of walls
Exposed brick or whitewash walls go perfectly with the rustic feel. Don't go overboard with a wall finish while you prefer wooden flooring in your room.
Make your bed the ultimate style statement
When someone approaching a bedroom, the very first thing they notice is nothing but a bed. If you can't afford wooden walls, don't be upset. Give your bedroom a complete transformation by opting for the wooden headboard to your bed with Foyr Neo. A simple rough finishing on your bed will be the focal point of your room.
Keep the natural elegance
Choose earthy tones like brown or grey contrasting to white color. Make the room's color as neutral as possible by choosing light-toned colors for your windows and walls. You can also make a dramatic look by adopting dark tone color to the cushions or curtains.
There are no hard and fast rules that can be applied in rustic bedroom design. It's you who decide from the plethora of options according to your budget and preference. Remember to pick a theme for your bedroom that will recreate your personality.